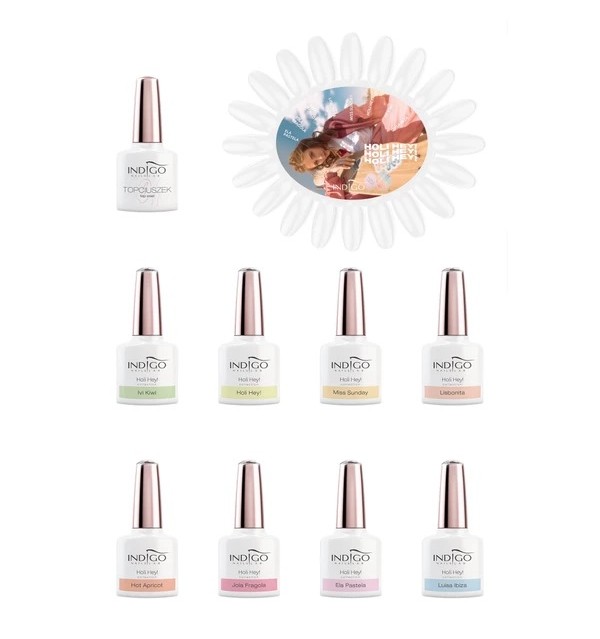  
Set Holi Hey!
Are you excited about the vision of holiday carefreeness? We are convinced that you will welcome your dream and long-awaited holiday with a joyful cry: Holi Hey! In our summer collection there are 8 unique, pastel shades that will accompany you during chill, and in addition perfectly harmonize with the skin sparkling tan. Wear milky, whitened colors solo or use for holiday nail art. 
In Holi Hey! Set you will also find Topciuszka top coat  with multicolored particles - after all, in summer nails can also discreetly shimmer in the sun! A color chart for self-painting will allow you to present all the colors from the Holi Hey collection to your clients so that they also comfortably choose their summer favorite!

Original Indigo product

Quick delivery

14-day money back guarantee
See what colors will accompany you during your holiday adventures! Take a look inside the Holi Hey set! 
Ela Pastela

Jola Fragola

Hot Apricot

Lisbonita

Miss Sunday

Holi Hey!

Ivi Kiwi

Luisa Ibiza

Topciuszek Top Coat with glitter

Color Chart for self-painting